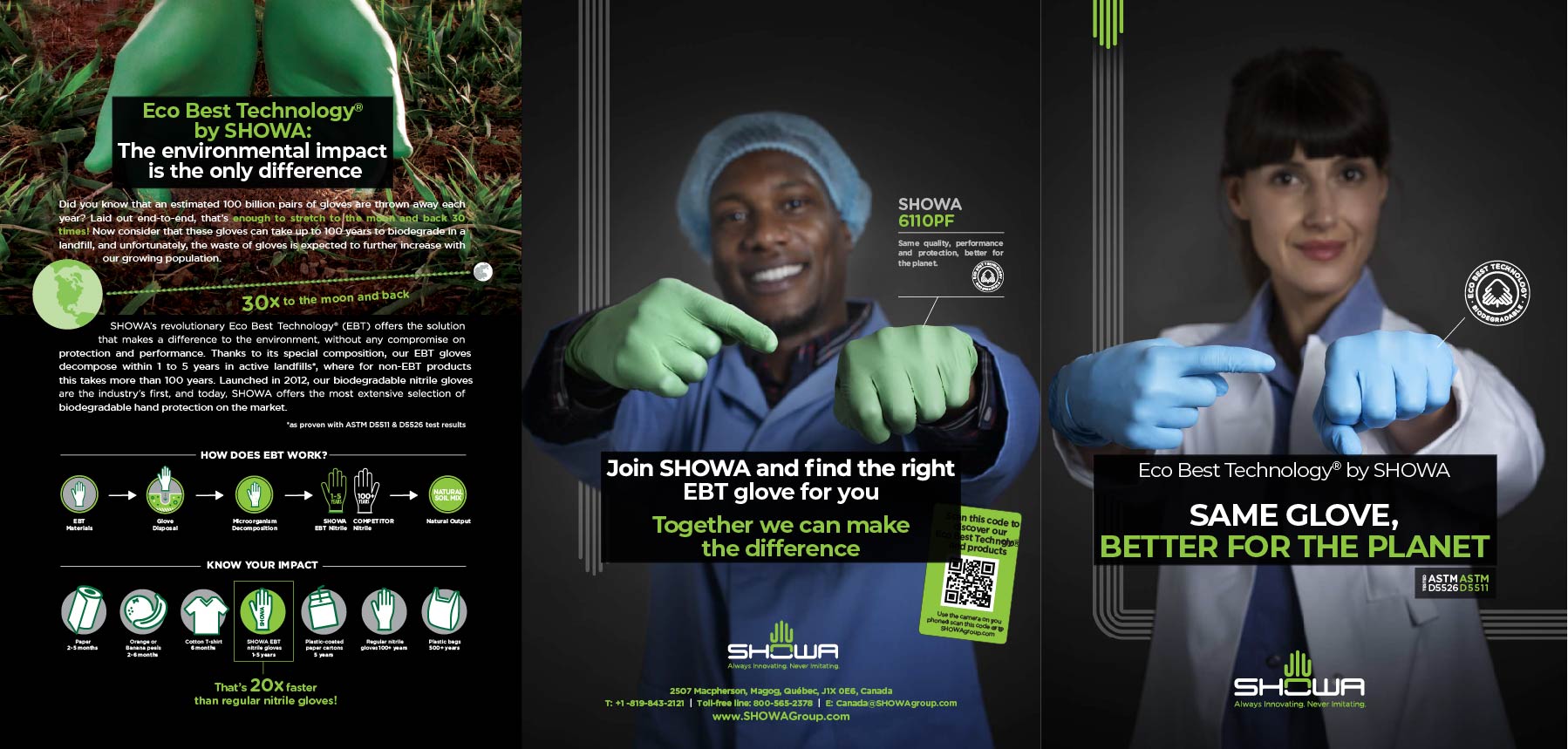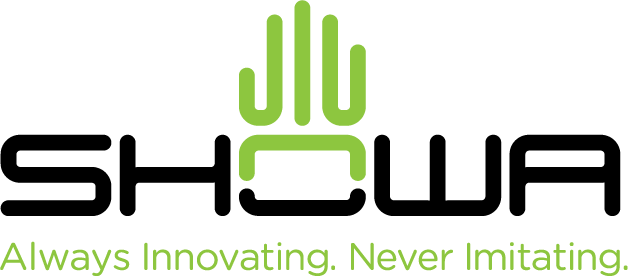 ECO BEST TEHCNOLOGY®
SAME GLOBE, BETTER FOR THE PLANET.
Wayne Safety is proud to offer SHOWA's revolutionary Eco Best Technology® (EBT) makes a difference to the environment, without any compromise in protection and performance. Launched in 2012, our biodegradable nitrile gloves ar the industry's first and today, SHOWA offers the most extensive selection of biodegradable hand protection on the market.
THE ENVIRONMENTAL IMPACT IS THE ONLY DIFFERENCE.
Did you know that of the 150 billion pairs of gloves produced every year, an estimated 100 billion pairs of gloves are thrown away each year? As a result, piles of gloves end up in landfills each. Thanks to its special composition, our EBT gloves decompose within 1 to 5 years in active landfills, where regular nitrile gloves need more than 100 years. ET requires biologically active landfills for biodegration. This means gloves with EBT can't begin to biodegrade prior to disposal. These abilities have been validated by independent certified laboratories using international test methods AST D5511 and D5526.
HOW ECO BEST TECHNOLOGY WORKS.
EBT accelerates the biodegradation of nitrile to organic compound in biologically active landfills:
EBT materials are added to the nitrile production.
Gloves are disposed.
Gloves are transferred and discarded into biologically active landfills.
Microorganisms break down the EBT gloves.
Organic soil and biogas is left in its place.
SHOWA IS DEDICATED TO SUSTAINABILITY.
To us, sustainability isn't just a commitment, it's part of our legacy. Our EBT biodegradable nitrile gloves are the industry's first, and today, SHOWA offers the most extensive selection of biodegradable hand protection on the market. EBT is a next step in our sustainability journey: a way to reduce the impact that gloves have on the environment. This strategy remains a primary focus as we expand EBT into every colour and millimetre thickness within our product offering, including reusable gloves. This way we can meet the demands of today, without comprimising for tomorrow. Contact your local Wayne Safety representative, such as us at Twin City Refreshments, to inquire about the EBT biodegradable glove and help make a difference.