55 Years Of Expertise
As our Catering Truck business grew, we saw a need to expand our services.  We branched out into Vending Machine service, and for the last 55 years it has been part of our core offering. Today, the products we offer are snacks and treats, healthy snacking alternatives, and cold refreshing drinks of a wide variety that make your day better.
Twincity Refreshments is a company with service as a core part of our company culture. Our success has been built on service, and more importantly providing higher levels of vending machine service as we expand and develop opportunities.
We prioritize our service schedule and emergency response to ensure that all equipment is running at peak performance. Should a vending machine go down, our time proven goal is to be on site within 2 hours, no matter the time of day or night.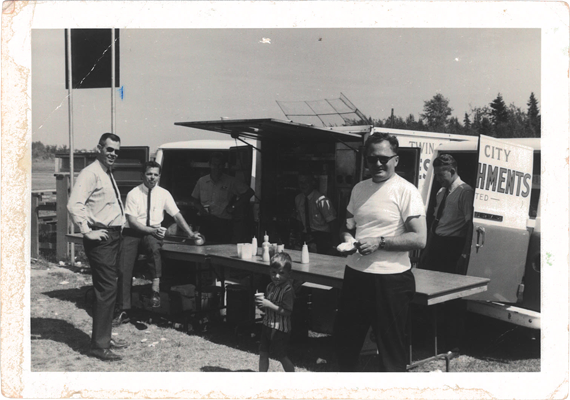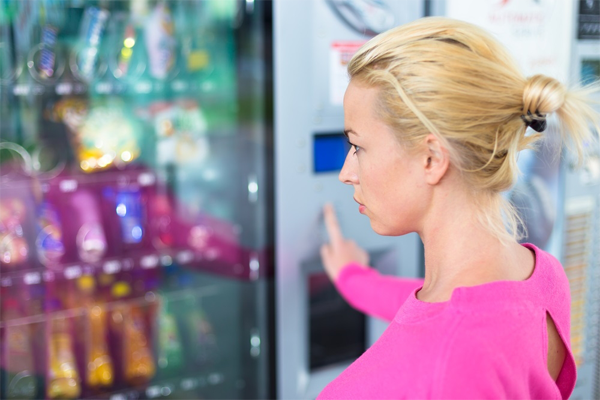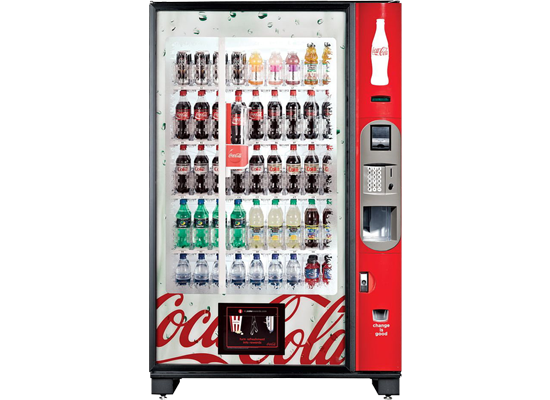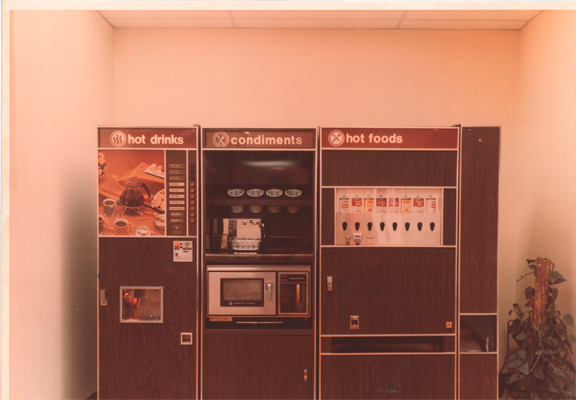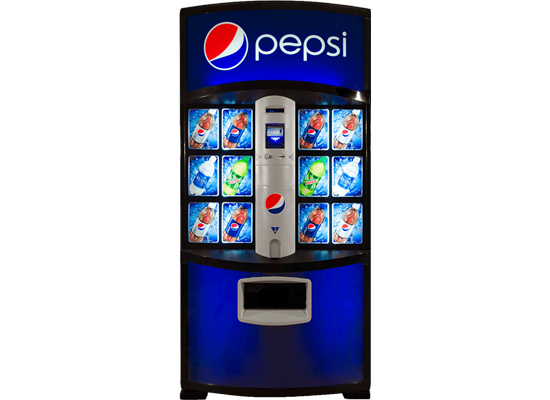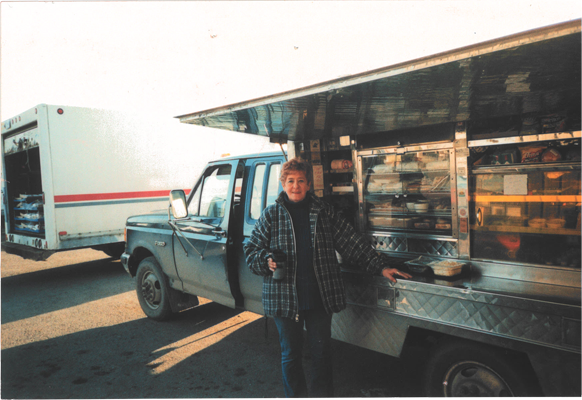 Our Vending History
As our Catering Truck business grew, and opportunities presented themselves, we began offering vending machine services to our local industries.
It was an interesting time in the 60's and 70's, there wasn't a Tim's on every corner, nor UberEATS, so we had Coffee vendors, cold beverages, both canned, and cupped pop with ice, snacks, food and cigarettes (remember those).
In some of our scrolling pics you'll see one from the 70's.  Its from MacMillian Bloedel – Love that beautiful wood grain finish!
There was no potable water at the MacBlo, so we would bring 20 gallons of city water to the plant everyday, on the weekends so the coffee machine could make coffee for the staff.
Through the 60's, 70's and 80's, we had 5 full-time staff in our kitchen making food for the Catering Trucks and the food vendors. Everything was made from scratch; we made our own burgers, roasted our own turkey's and chickens, we made our own donuts, cakes, and soups but we did get our Persians from Mario at Bennett's Bakery (The Persian Man) – They were the best.
The staff started at 5AM, Monday to Friday, it was all "old school", and the food fast, but homemade. When you think about it, we served everyone working on most construction sites, the Elevators, the garages, repair shops, Can-Car, the Abitibi sites, either breakfast, coffee, lunch and sometimes all of them.
Our Vending Today
Today, it's a different marketplace, our offering is limited to cold beverages and snacks; gone are the cigarette vendors (thankfully), food machines. The coffee vendors have changed to be more countertop in style, with Bean to Cup confiurations becoming very popular.
What is new – is that over the next 6 months or so, we are rolling out full credit card, tap acceptance on mostly all our vending machines in the field. With that technology, we will have visibility on everything happening in the machine on a row by row, column by column basis. This means we will be able to provide and even more attentive service, being there when it matters most and allowing us to be more proactive in our route scheduling.
Our product offering keeps expanding with more appetizing healthy alternatives, as well as products with more recyclable packaging.
We are the largest vending service provider in our region, and are partnered into a network to service national accounts. Thus, if you see a fit for Vending Service at your place of work – give us a call, we can get together and talk about the choices.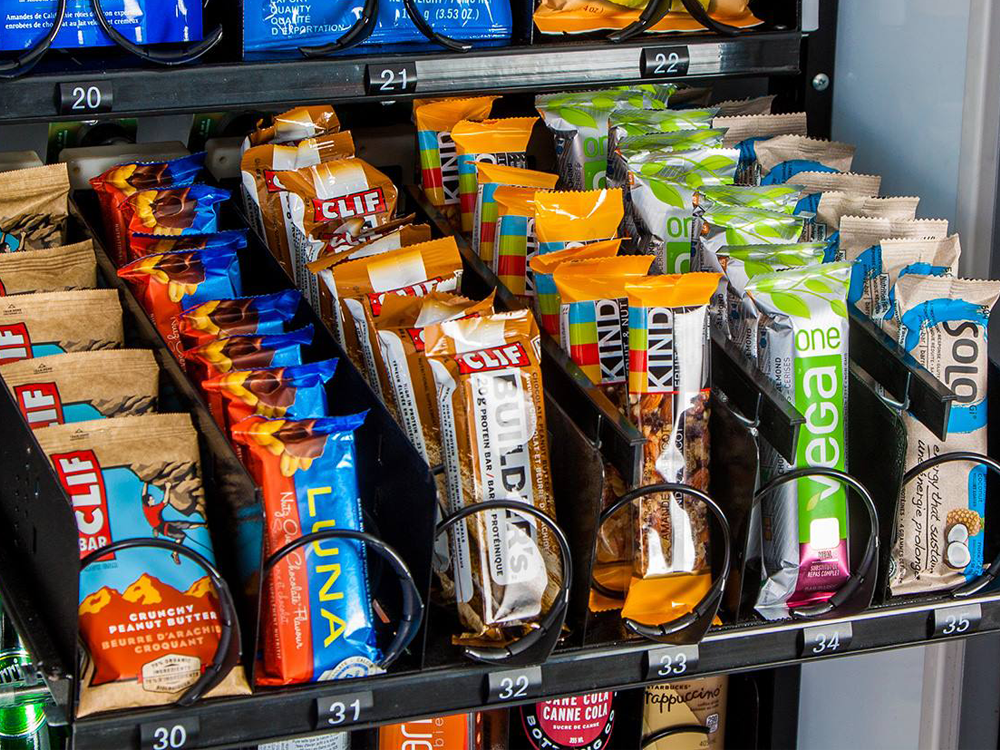 Healthy Snacks
Guilt free snacking!
Twin City provides choices that are good for ourselves and for our customers. Our range of healthy snacks include Cliff Bars, Crispers, Pop Chips and more.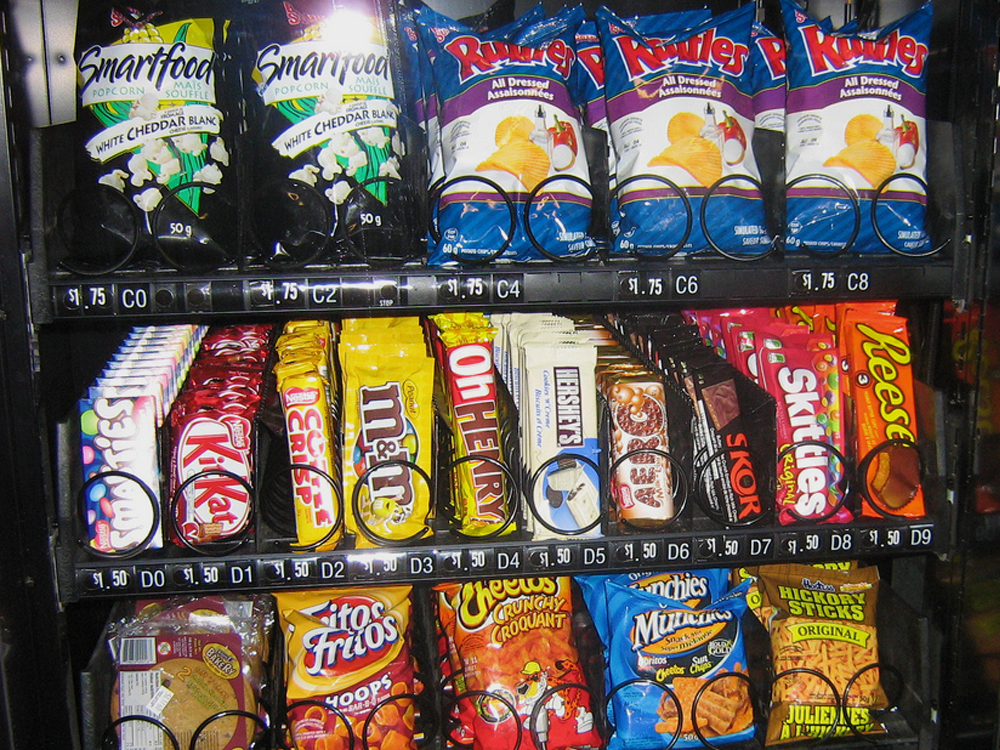 Regular Snacks
Our enjoyment workhorses.
Our selection of regular snacks is chock full of the 10 most popular snacks and a wide variety of alternatives to make just about everybody happy when out for lunch or just a treat.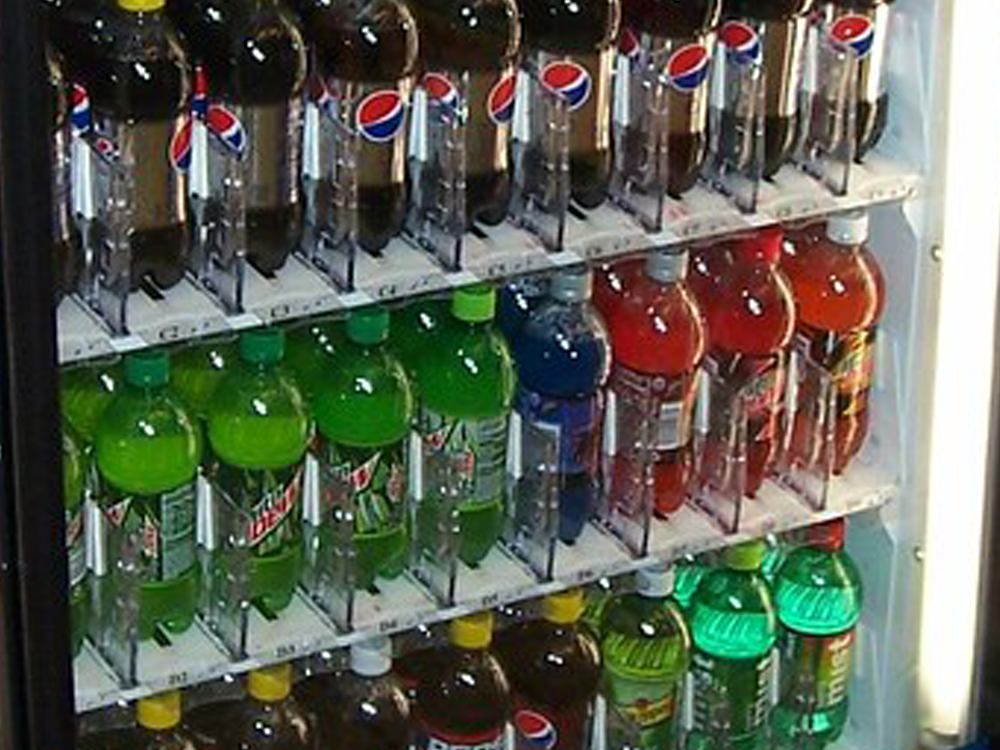 Beverages
Refreshments from Twincity.
Our selection of beverages are varied and are what your staff or guessts would want to see. We have a range from water, sports drinks, and soda to choose from.