What started with a few catering trucks, quickly grew…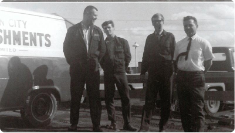 Our company started with an idea to service the needs of a growing community with mobile food trucks. With the cities of Port Arthur and Fort William growing, the forestry sector booming, and the port moving more grain than any other port on the globe, the Twin Cities of Port Arthur and Fort William was the place to be; and so our company was formed and called what else…
Twin City Refreshments.
What started with a few catering trucks, quickly grew to providing 24 hour full vending services at the majority of industrial sites around the city. We then followed up with coffee services for people working in remote sites and unable to get a cup of joe. This was so successful that we expanded our coffee services to provide other hot beverages to offices, restaurants, schools, healthcare and government locations.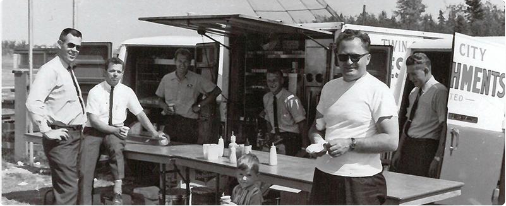 Over 8,500 different items in stock, covering a geographic area from Kenora to White River and all points in between.
As the company progressed through the years, Twincity has filled the gaps in our regional service industry and we now cover a geographic area from Kenora to White River. We have reached as far as Saskatchewan and Iqualuit and our customers rely and trust our capbilities. Our core services continue to evolve, expanding in depth – including restaurant & laundry equipment, smallwares, janitorial supplies and cleaning products.
We're the kind of company that works hard to enable our customers. We pride ourselves in working tirelessly to foster strong relationships with our customers, consultants and suppliers, and strive to provide the best customer service experience possible.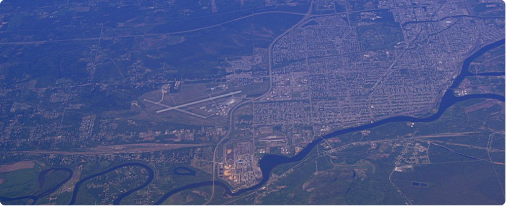 Our goal is to provide them with the tools and services they need to make their life well equipped.
In reviewing our over 55 years of operations, we can't imagine slowing down. We are continually pushing the boundaries on innovation and providing a cohesive, multifaceted service experience for all our customers. We understand the unique dimensions of our local and regional customers and the demand for structural systems and reporting for the national and franchise chains. Our philosophy is simple: Our customers spend at least a third of their lives at work – it is their passion.
Our goal is to provide them with the products and services they need to make their "life well equipped".