Office Coffee & Breakroom Service
Coffee Makes The World Go Round and We Make Coffee Go Round.
What started as a branch of our business to give hard-working foresters and remote workers a hot cup of joe has cemented itself as a core service of Twin City Refreshments; Office Coffee Service.
Though products and processes may have changed since those early days, the appreciation for a cup of coffee has not. We can provide your business with a robust service of providing quality coffee, brewing equipment, condiments, cups, and much more, to make a complete coffee enjoyment experience. All to make your office Life Well Equipped®.
Keurig Single Brew K-Cups
Keurig's K-Cups are a staple amongst Twin City's inventory of coffee products, energizing homes and businesses wherever we bring them. The vacuum-packed coffee inside stays fresh for longer and brews at the simple push of a button from these machines below. With a wide range of machines and over 300 coffee flavors and roasts to suit your tastes or serving environment, anybody can get a fresh cup, anytime.

K-130
Ideal for low volume in-room brewing for motels or hotels or 1-4 people.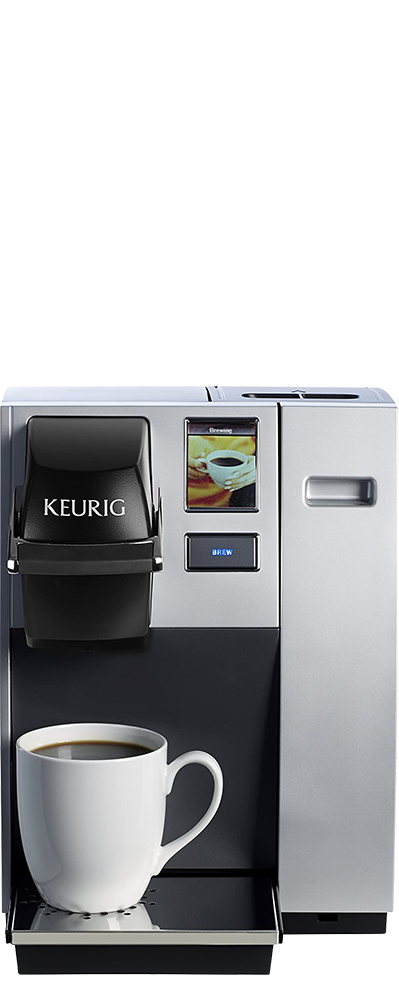 K-150
Ideal for the small office breakroom or quick gas station coffee stop that can service 10 people.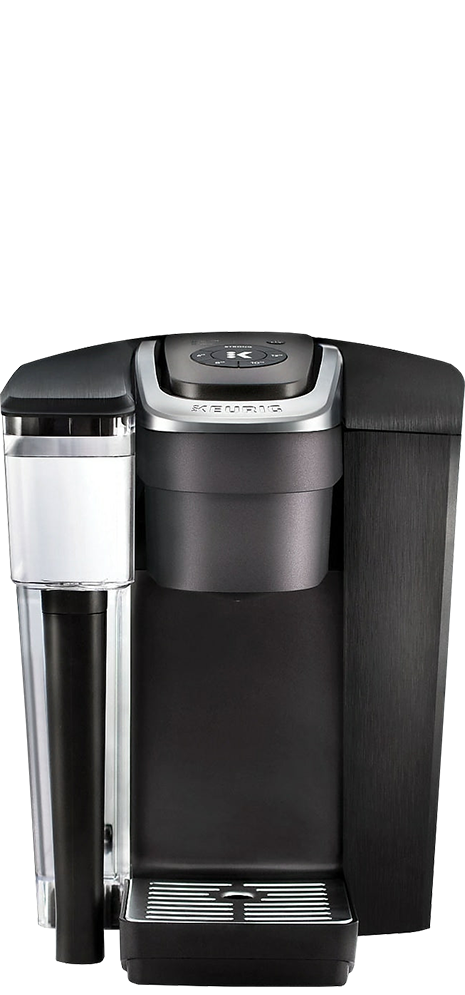 K-1500
A great choice for smaller offices, conference rooms, or breakrooms with fewer than 15 people.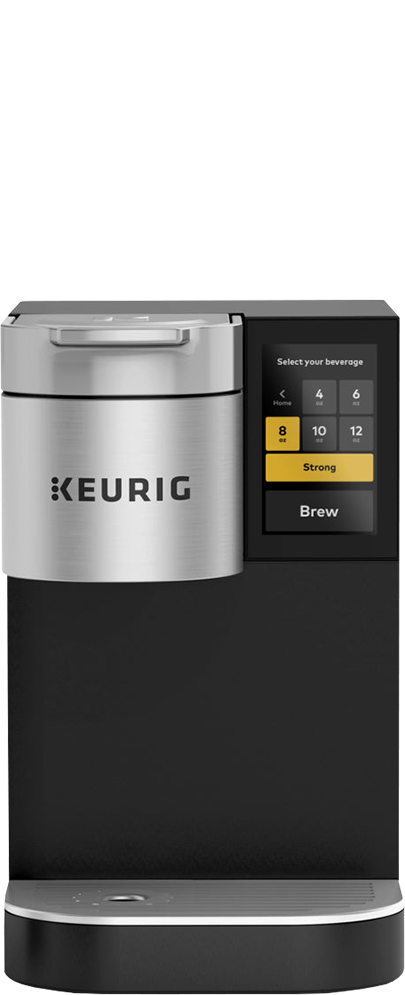 K-2500
Simple and versatile, with the capability for water reservoir or plumbed water right out of the box. Great for the well-used break room.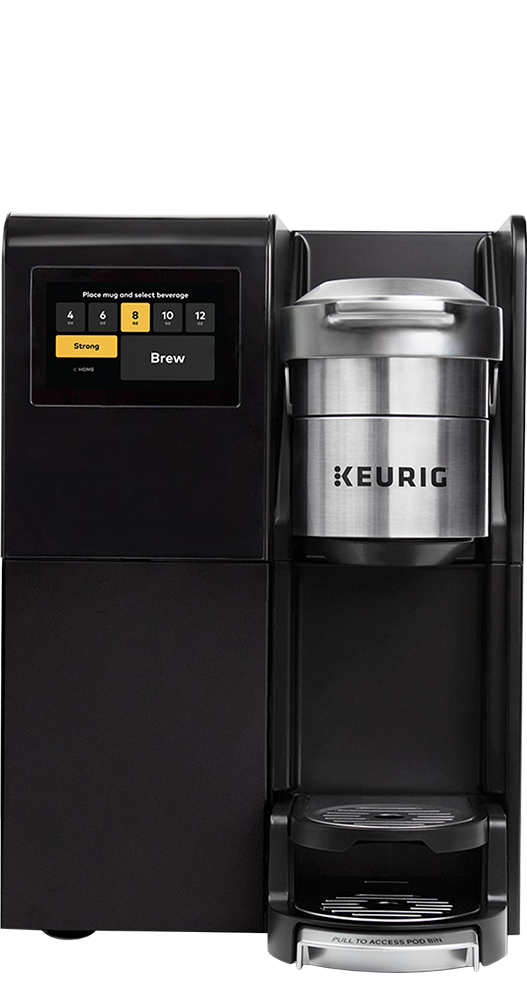 K-3500
Ideal for the busy breakroom of roughly 20 people, engineered for continuous use and back-to-back brewing.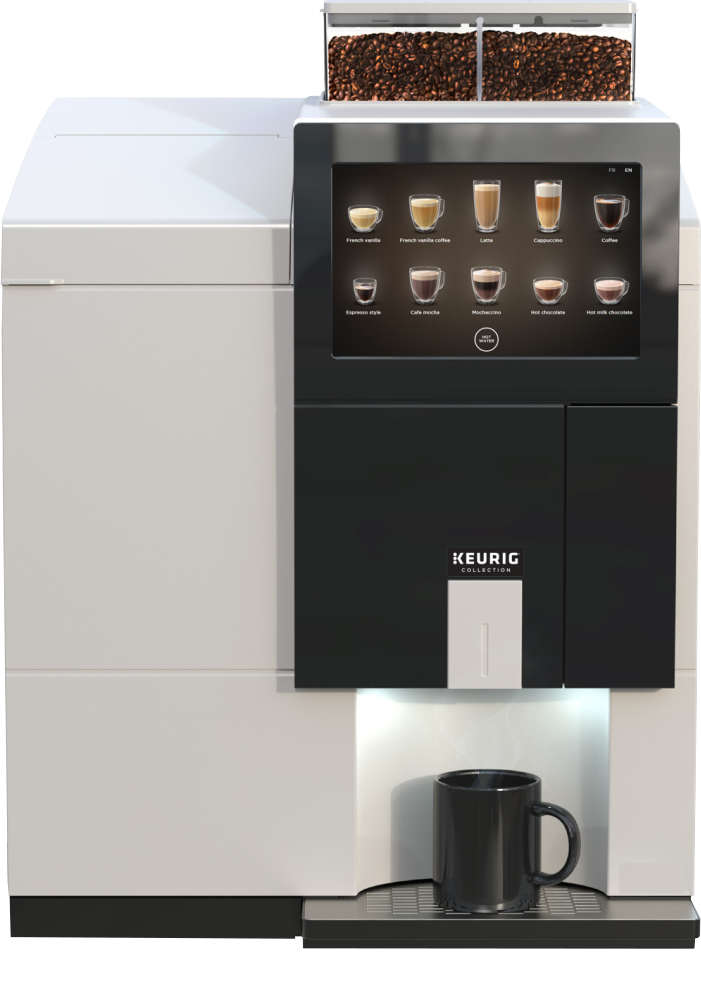 Eccellenza Touch
For the larger business serving 30 or more people. A bean-to-cup cup system that serves gourmet coffee and a wide variety of specialty beverages.
Whole & Ground Bean Coffee
The humble coffee pot to get us all going for the day. Twin City provides  brewers and coffee and can provide offices, buildings, or even events with comprehensive supplies, maintenance, and service.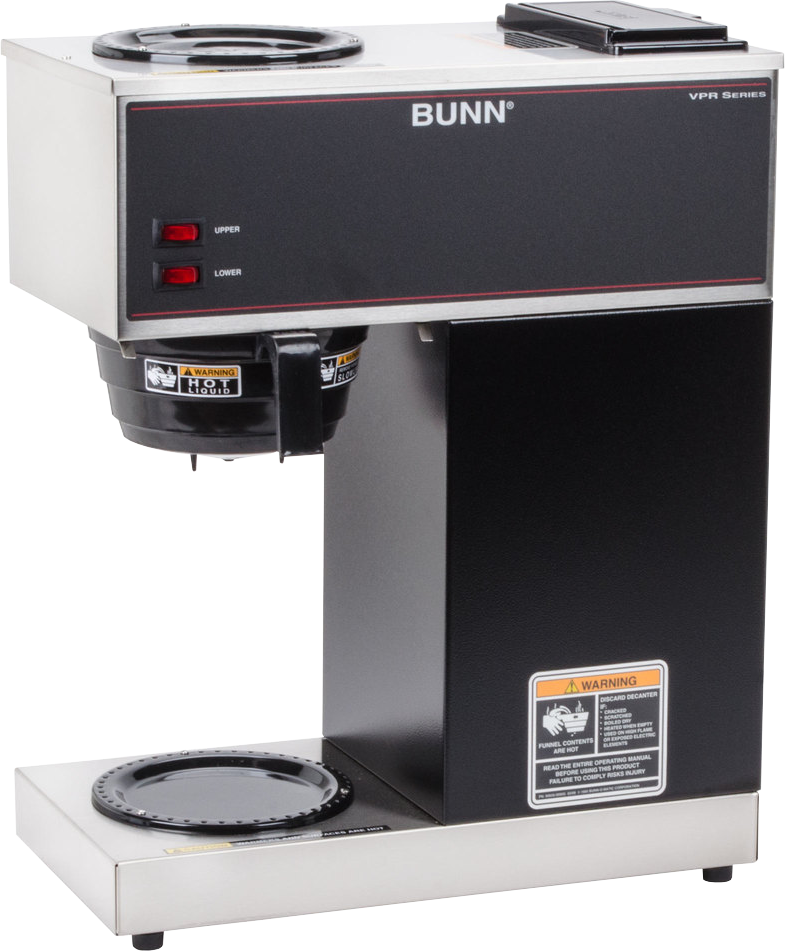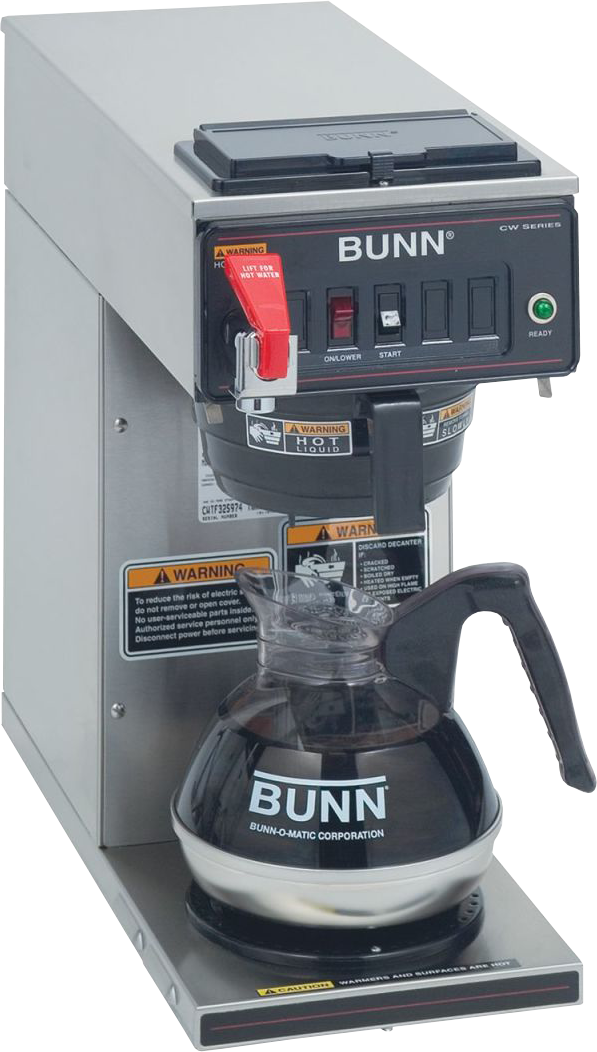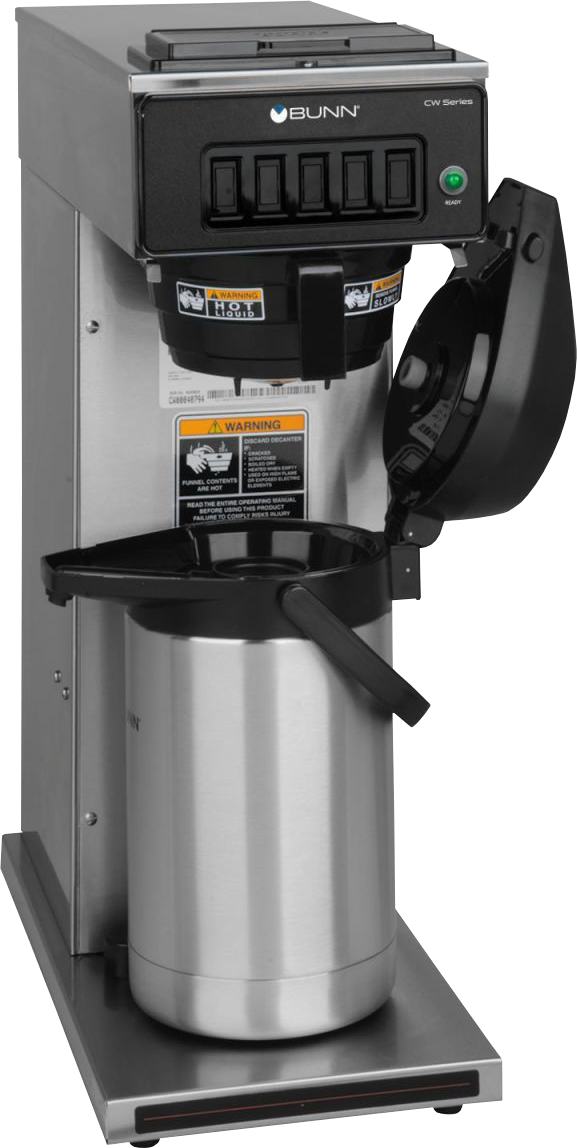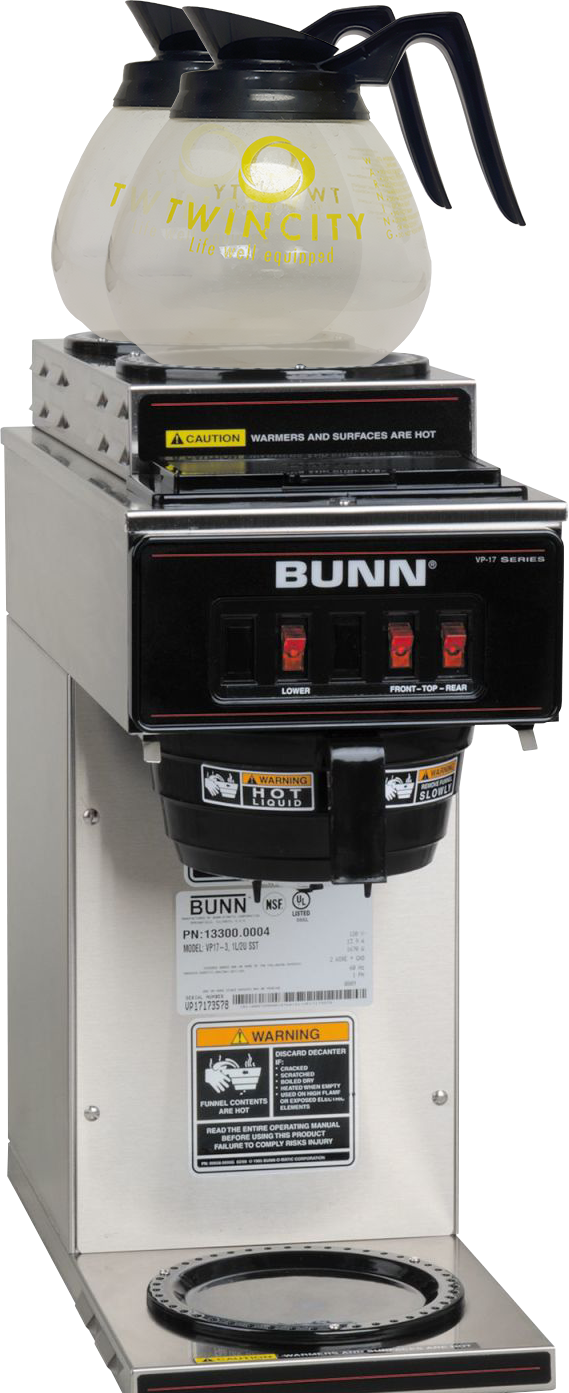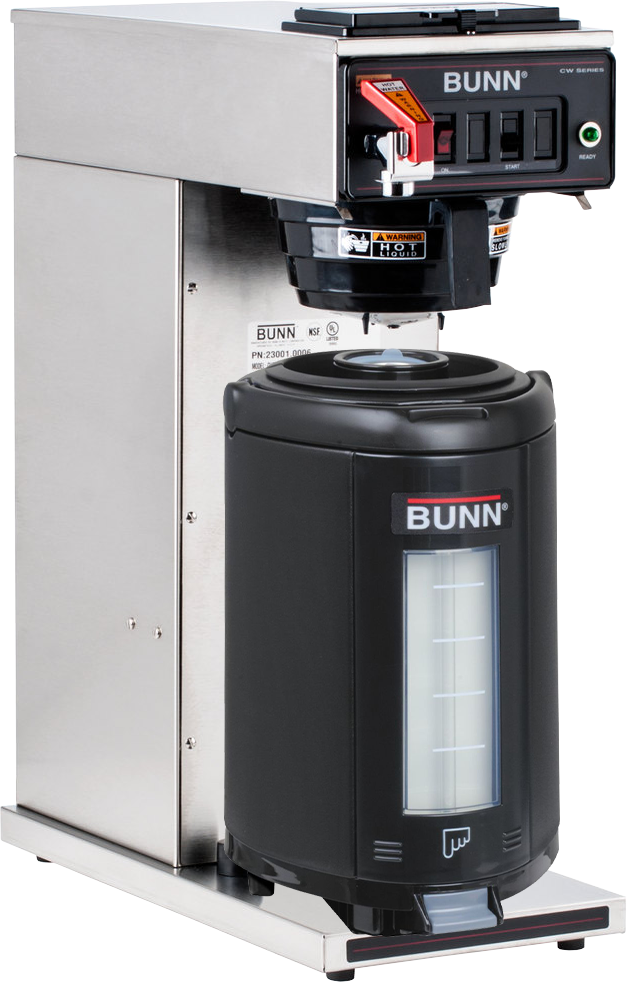 Thermal Servers
Need a portable, large volume coffee solution for an event or a conference? Twin City's thermal gravity servers and airpots are fantastic choices to keep over 2 Liters of coffee hot for over 4 hours.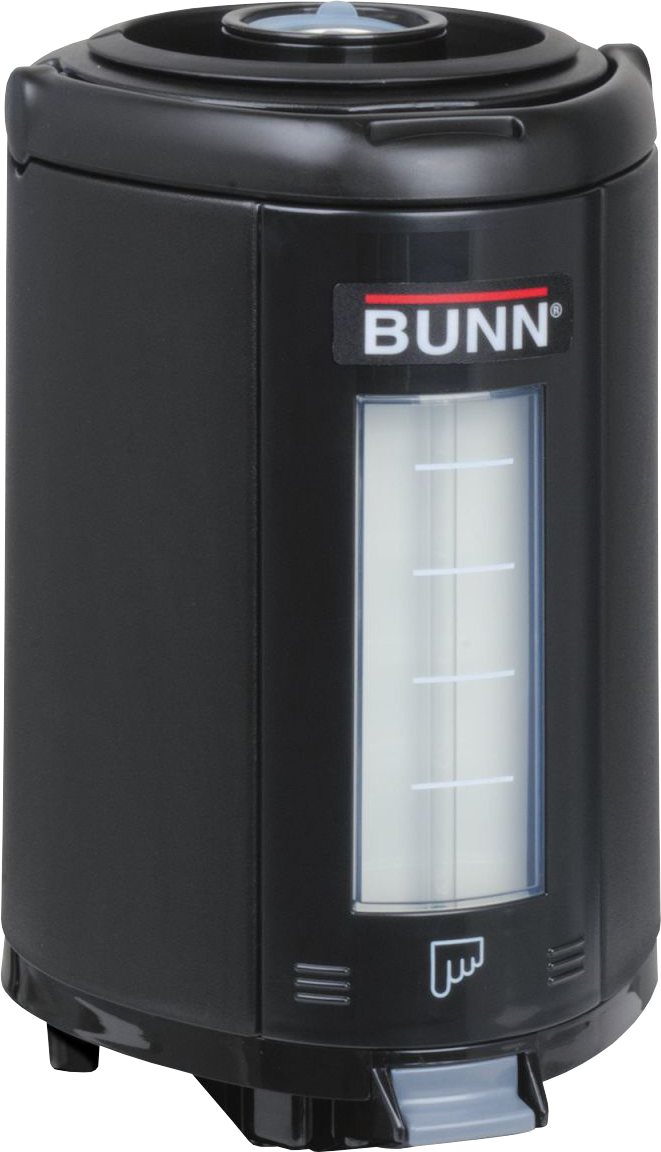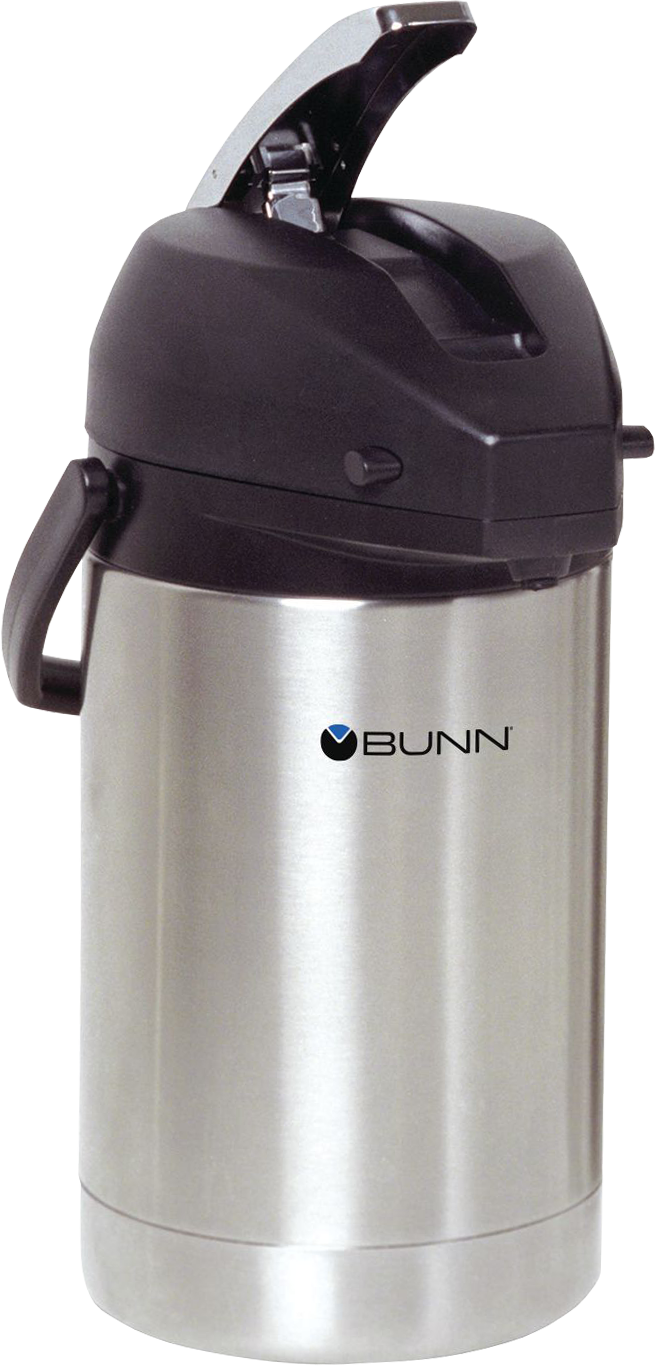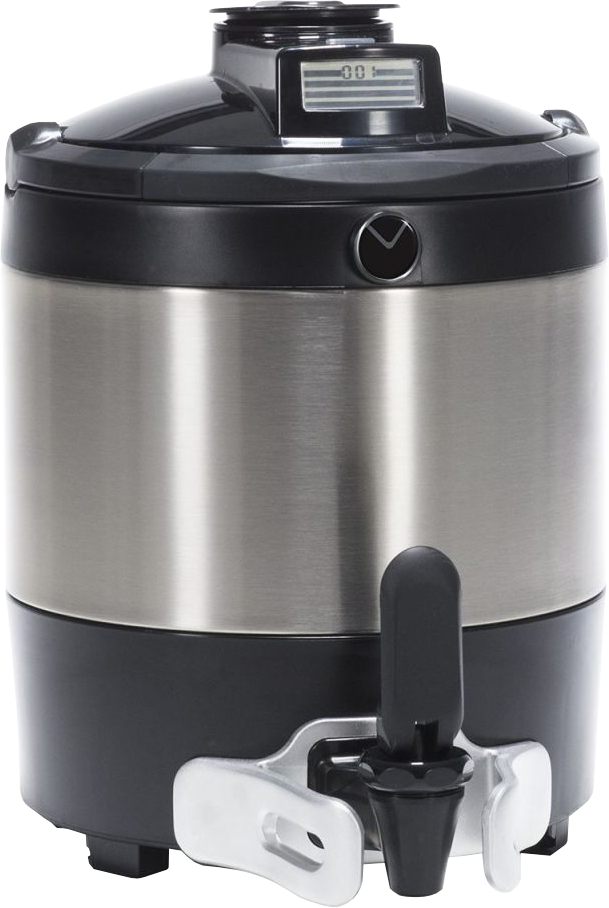 Espresso Brewers
Need a traditional Italian coffee with a professional look? Our Espresso brewers are a simple one-button solution for professional grade cappuccinos and other espresso coffee recipes.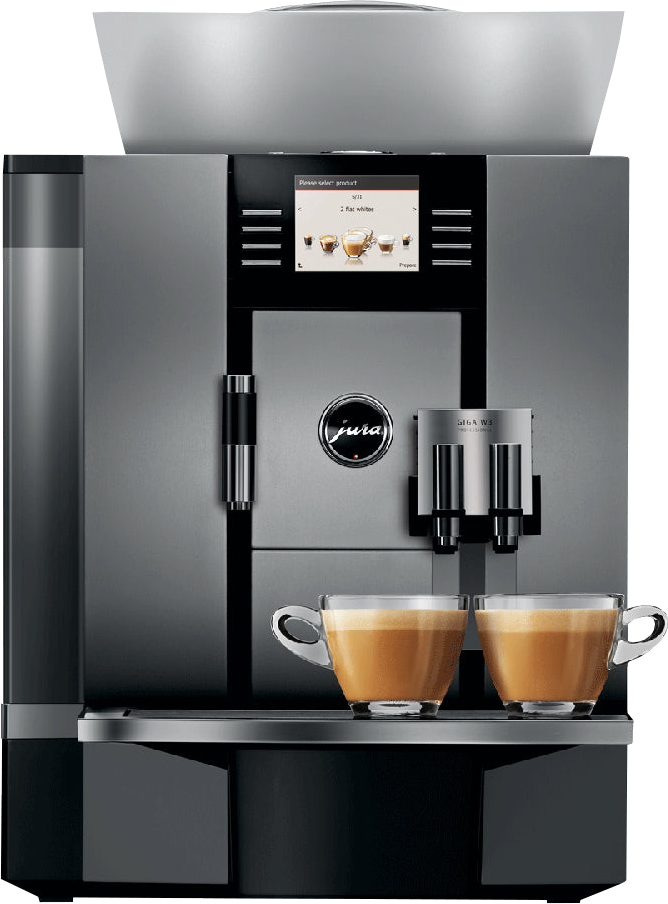 Water Coolers
Be good to yourself and good to the world. ION Water coolers are a brilliant solution to save on bottled water while providing fresh filtered water in both ambient and refrigerated temperatures. We also provide the filter replacement service, installation, and accessories for a complete office water experience.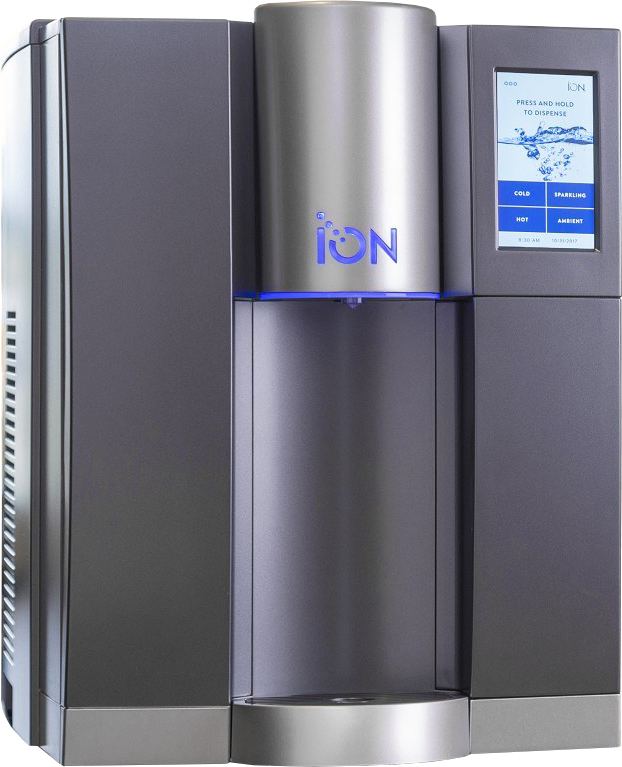 ION Titanium Grey Cold & Ambient Water Cooler
– Cold and Ambient temperature water dispensing.
-8 gallons per hour of Cold water at 42° F / 5.5° C, or continuous room temperature water.
– Touch-free Bluetooth water dispensing and diagnostics.
– Energy saving mode to reduce energy consumption.
– 13.6″ W x 20.6″ D x 16.2″ H comfortably fits on countertops.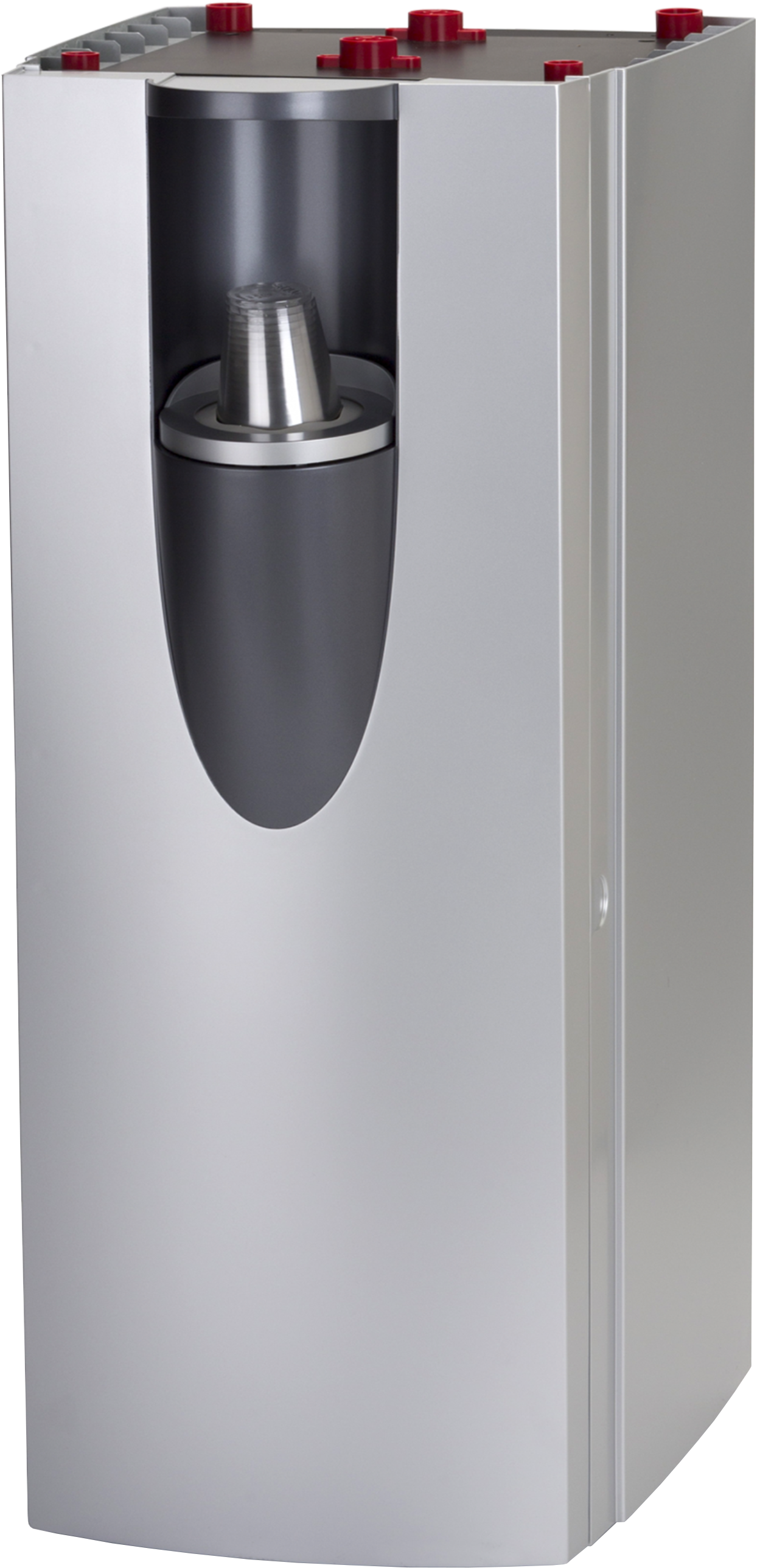 ION Water Cooler Base
– Converts countertop unit to modern stand-up appliance.
– Built in cup dispenser.
– Lockable front door

CarbonPlus Water Filter
– Commercial grade filter sifts matter down to 0.5 microns in size.
– Reduces and removes Chlorine, Taste, Odour, Lead, and Bacteria from water.
– Best used on water from city or well.
– Rated for up to 1,500 Gallons at flow rate of 0.5 Gallons per Minute.
Our Products
Everything you need to have a great breakroom experience.
Our Services
A straightforward solution to your office coffee needs.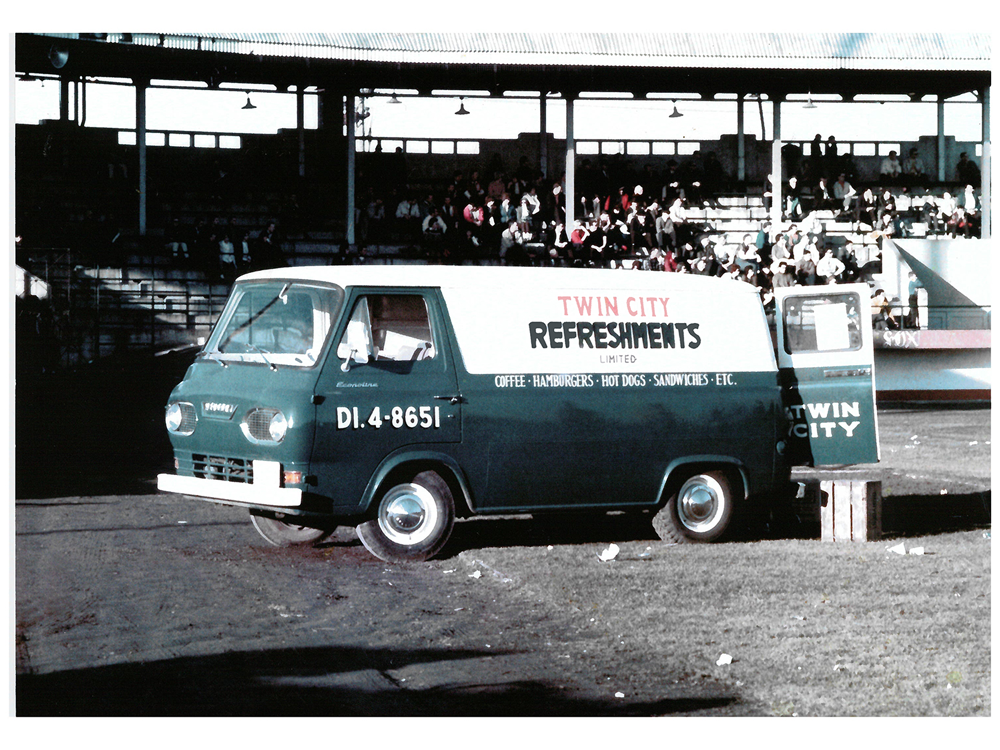 Product Delivery
– Twin City Refreshments history is based upon providing hard working people with a quality cup of joe.
– We will work hard with you to set up a regular delivery schedule to provide products you need directly to your business location.
– Our straightforward service for a reliable coffee solution – 55+ years running.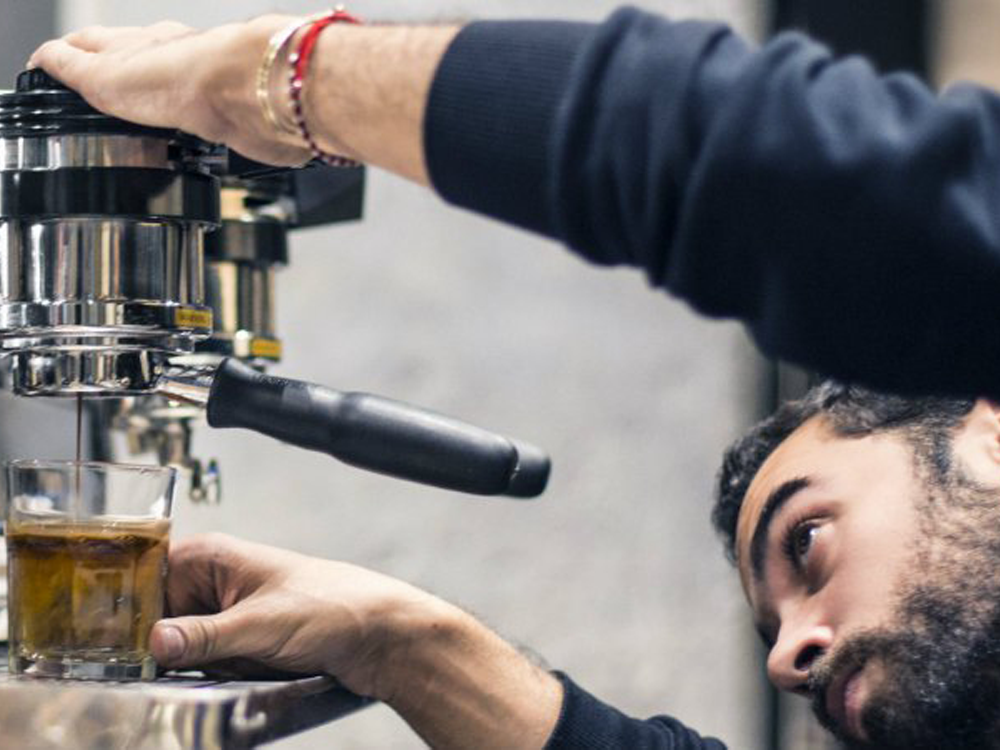 Brewer Service
– Our hands-free coffee service provides the benefits of a supplied coffee brewer with a service representative who will  check inventory, deliver, clean, and repair your equipment.
– Give us a call or email in the event of a  brewer failure to get an on-premise repair and/or replacement made as soon as possible.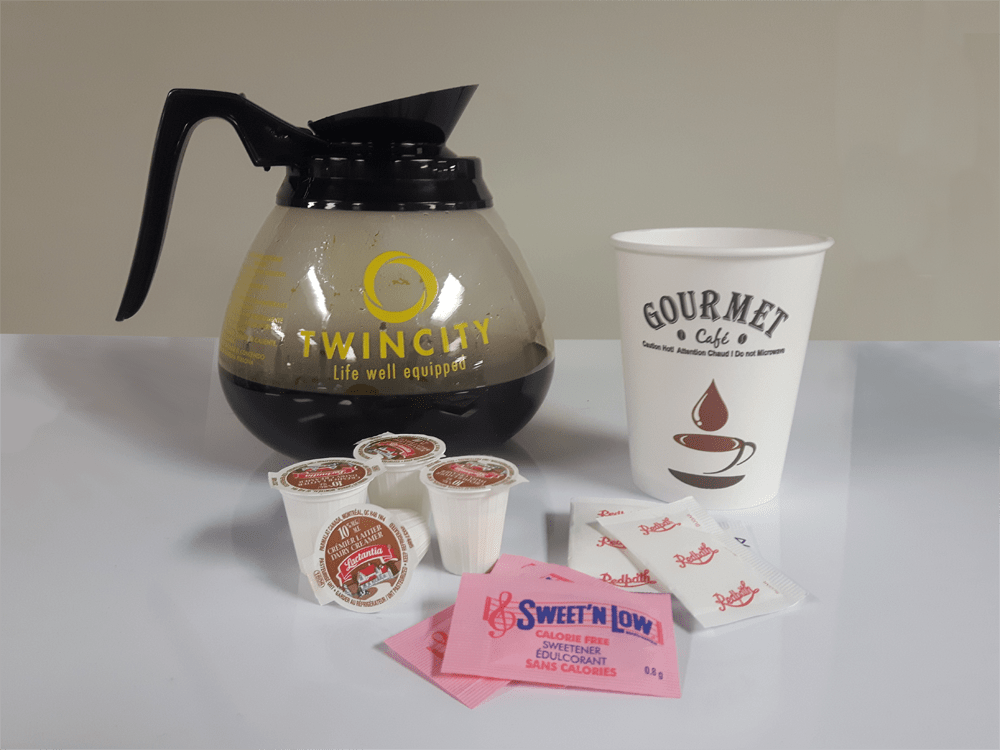 Product Restocking
– Your business deserves great coffee. With our help, you will be able to access a variety of different beverage options to suit everyone's needs.
– If you're out of product, we will make sure to restock as soon as possible.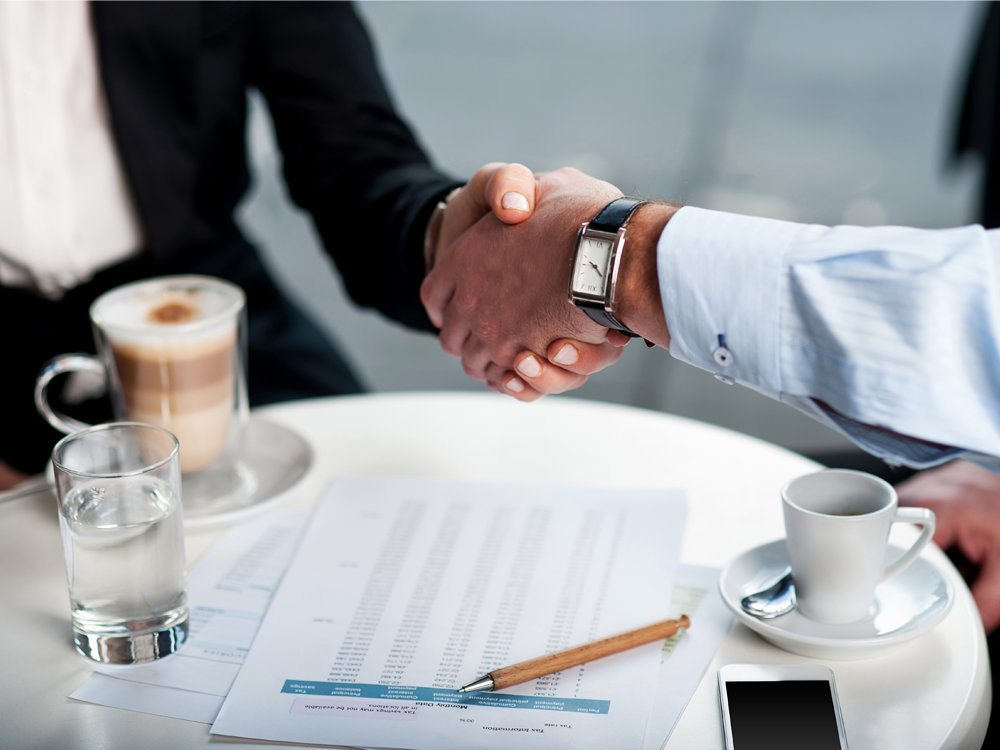 Customizable Billing
– Customizable schedule and billing for either business or personal accounts.
– If you wish to set up a payment plan via Credit Card either by order, or by month, we can do that.